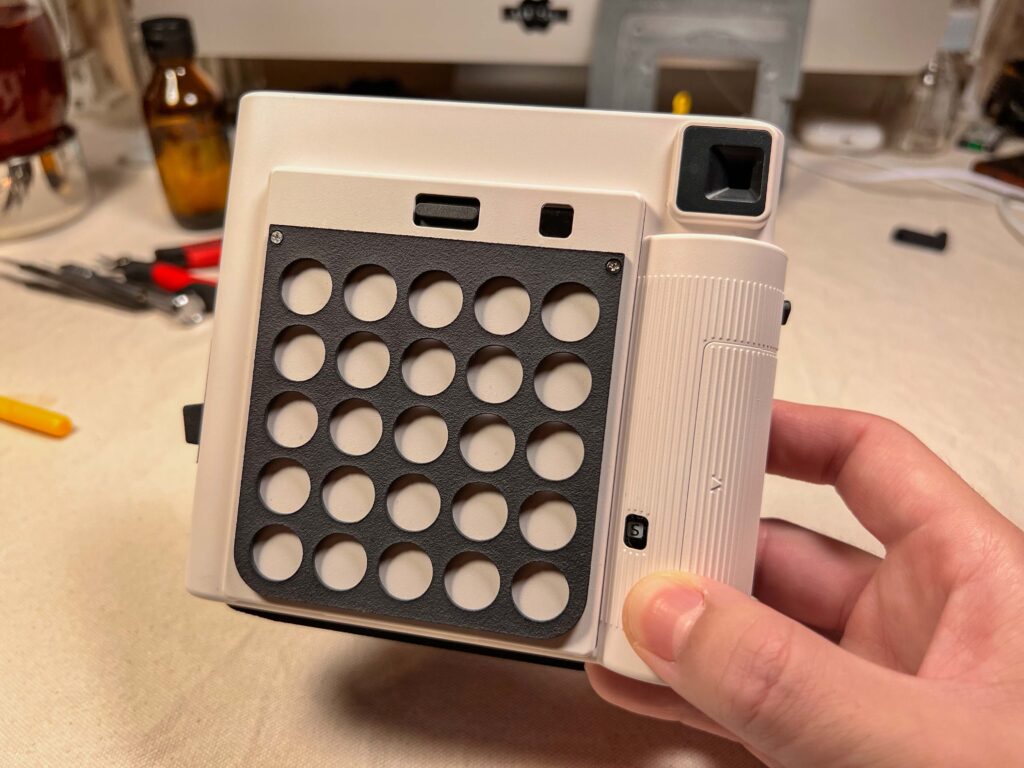 The dark slide holder is shorter, hopefully the dark slide won't catch the latch and open the film door unintentionally.
---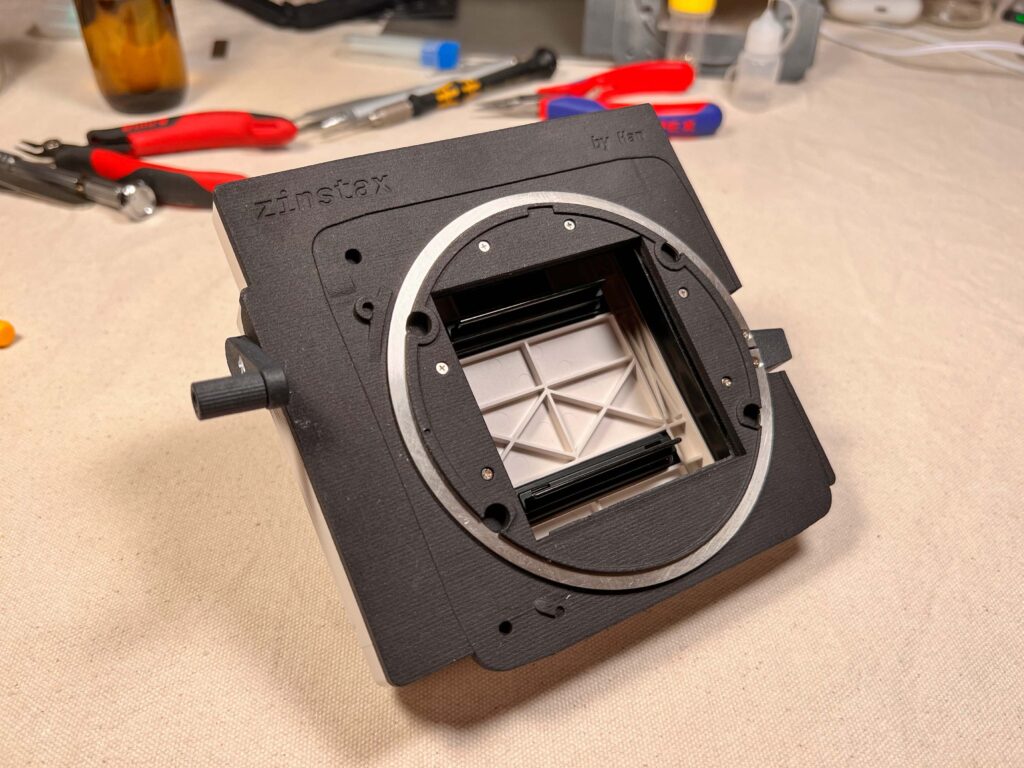 Front.
The screws are silver because SQ1 doesn't come with black ones. I'd love to buy some black screws but these screws are probably custom made by Fuji and are perfect for plastics. I'd just keep re-using them for better mechanical strength.
---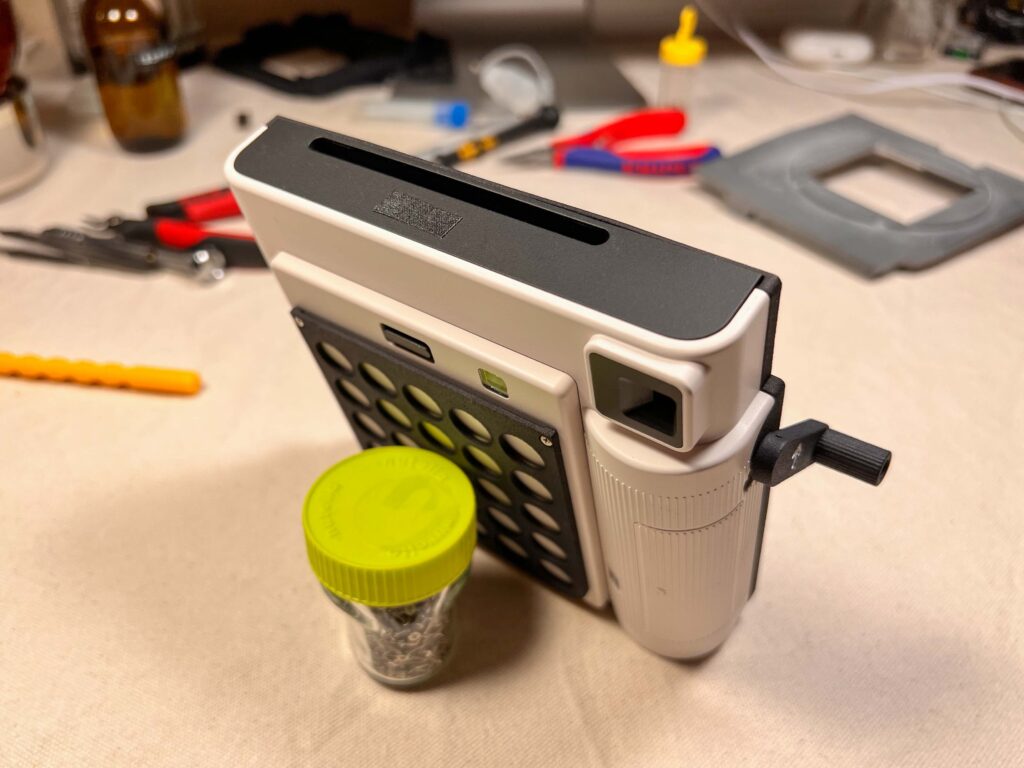 I have to figure out a way to get rid of the Fuji logo so I won't get busted for trademark infringement.
Fuji, if you're reading this, I love your products please don't sue me.
Also it's propped up on a miniature nutella jar full of screws.
---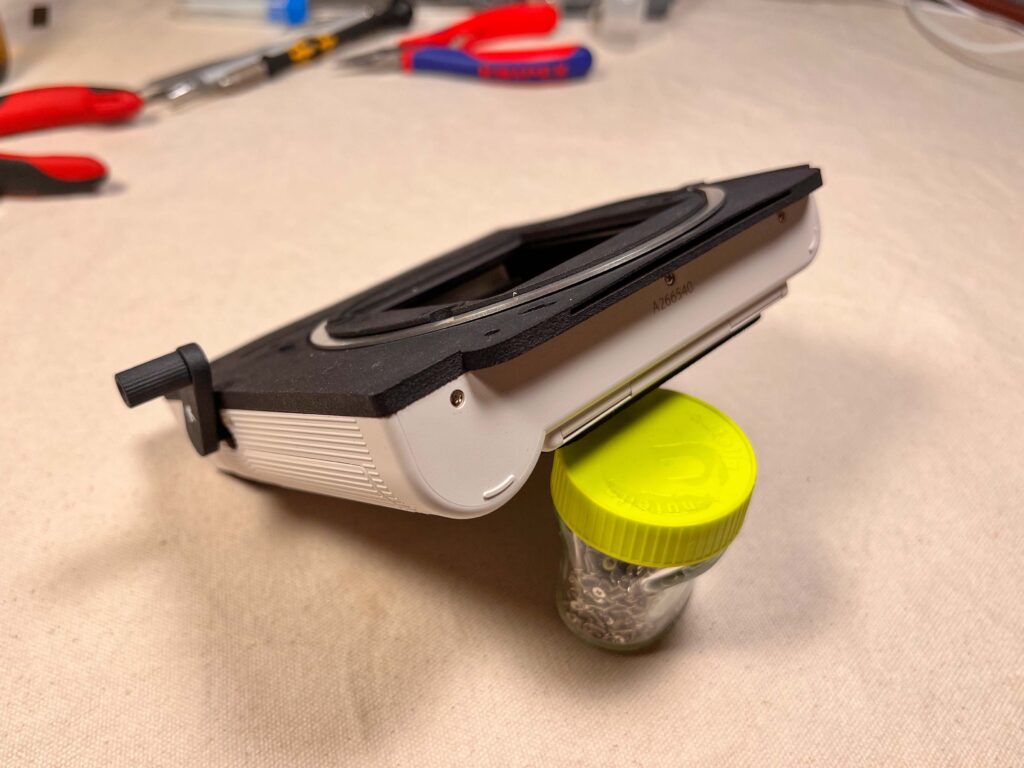 Bottom, nothing to see here.
---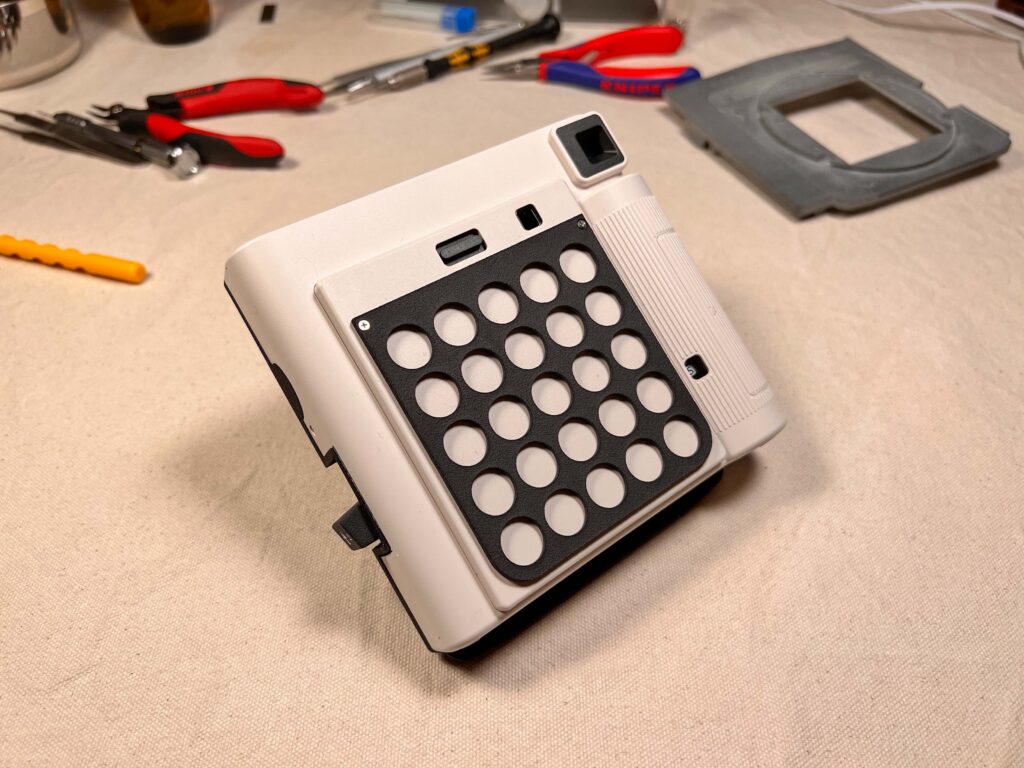 This black-and-white look is really growing on me. I didn't expect it to look good but it's actually not too bad.
The latch and the eyepiece cover are black too. Coincidence? I think not!
---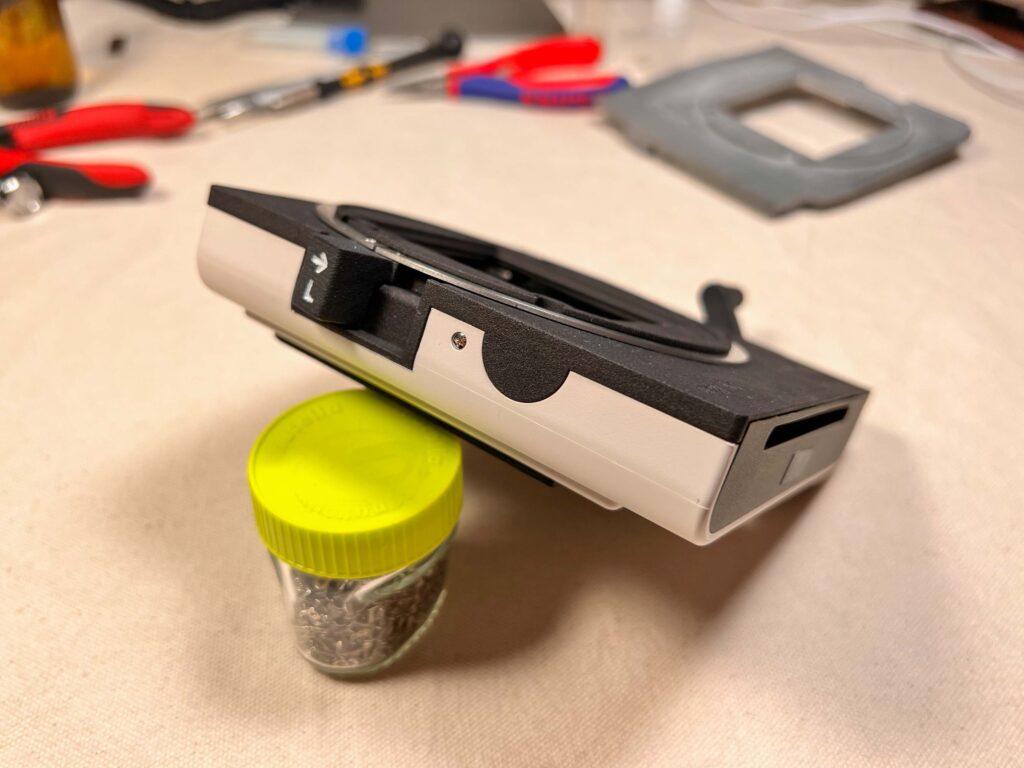 ---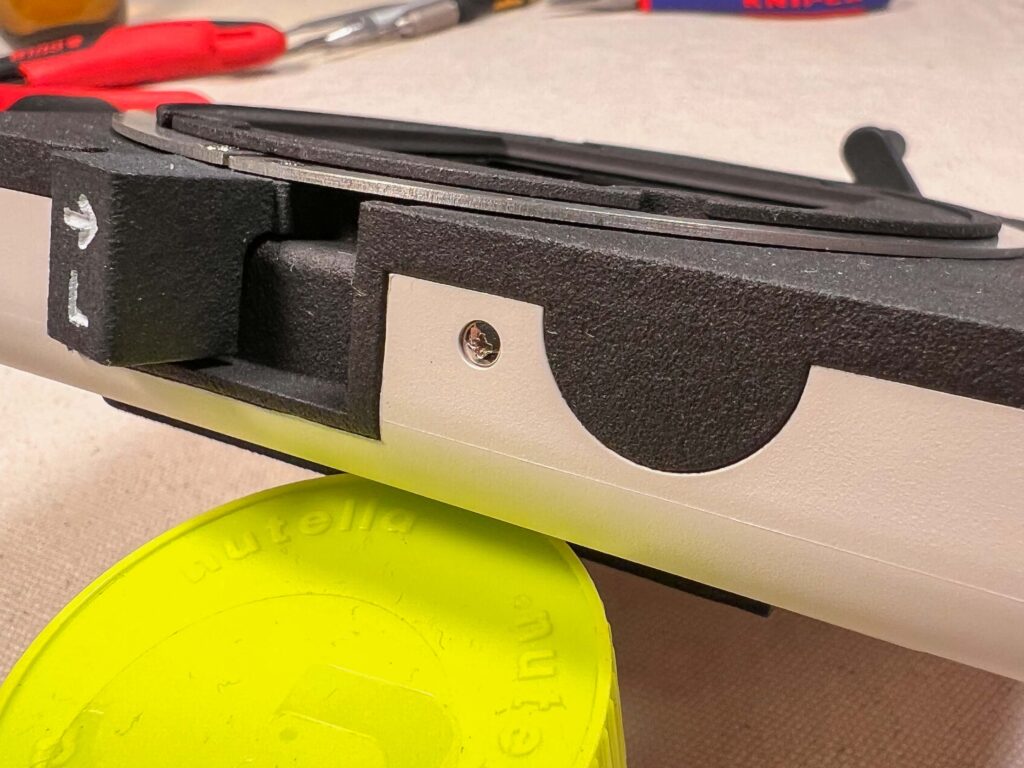 ---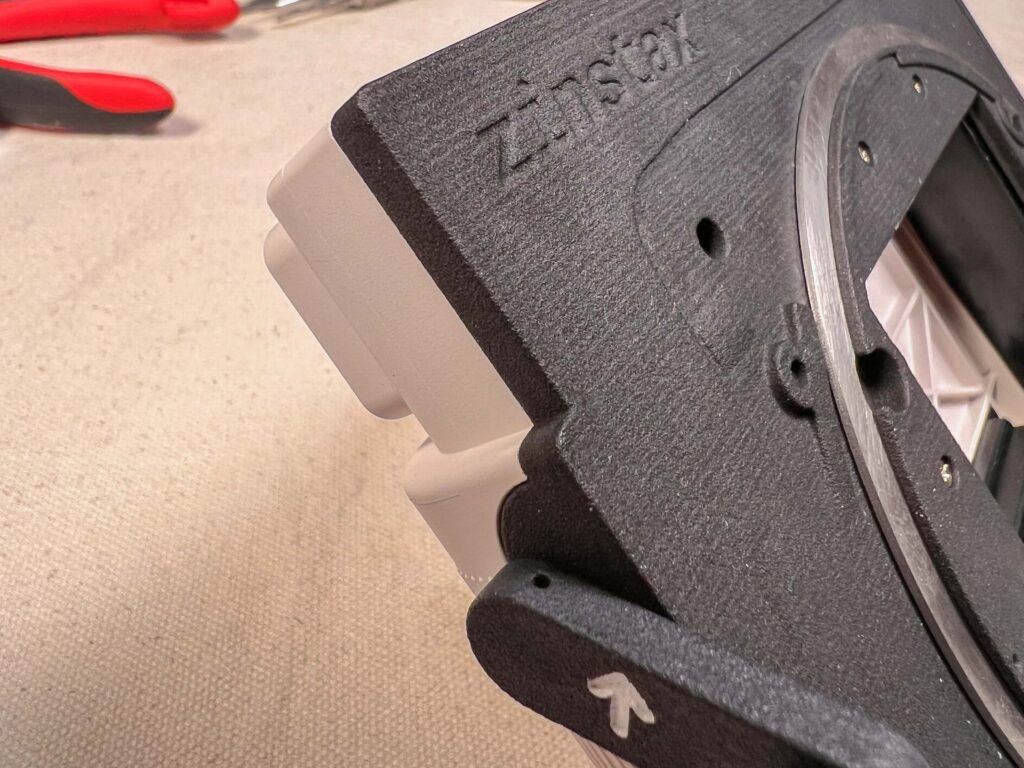 A perfect fit!
I still have to work on the crank though. The shaft is too short but it's an easy fix.
---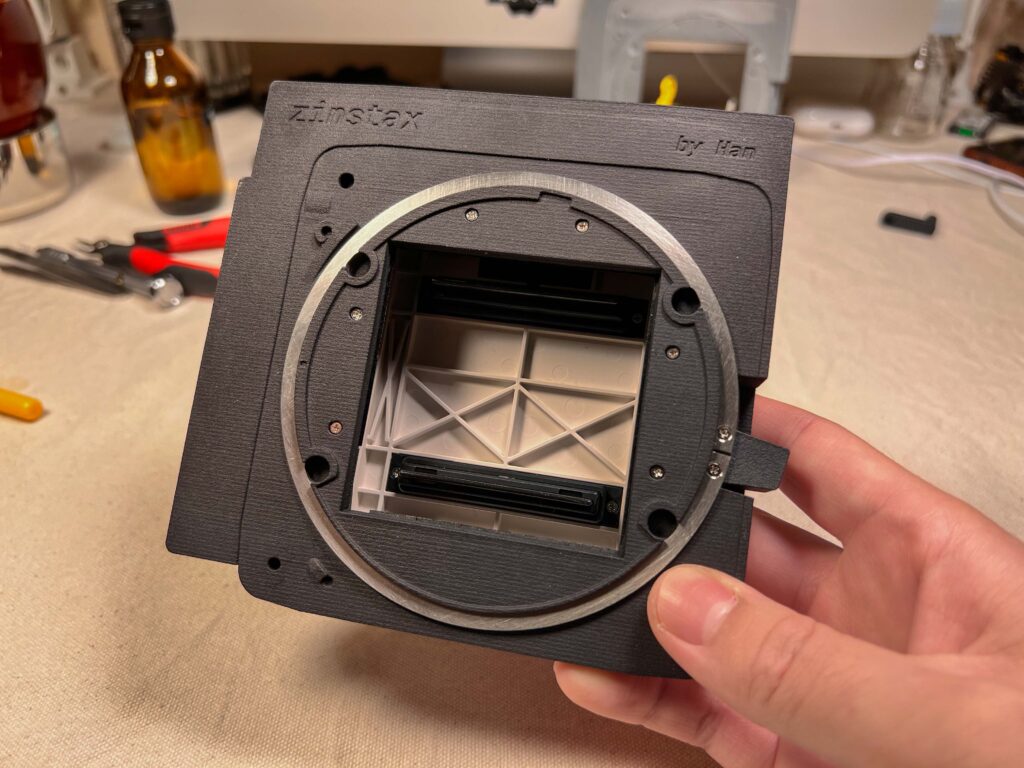 Well that's it, hope you like it!