Hey! If you see this page, I don't have zinstax/binstax in stock at the moment.
If you still want one, please join the waiting list, and you'll receive an invoice via PayPal when I started making your zinstax/binstax.
I really, really feel bad to let you wait, but please note every single one of them is 100% hand made and I only have so much time. I'm currently writing my master's thesis and the official deadline is Nov 8th.
Thank you so much for your patience and understanding!
Product gallery
Click an image to view at full size.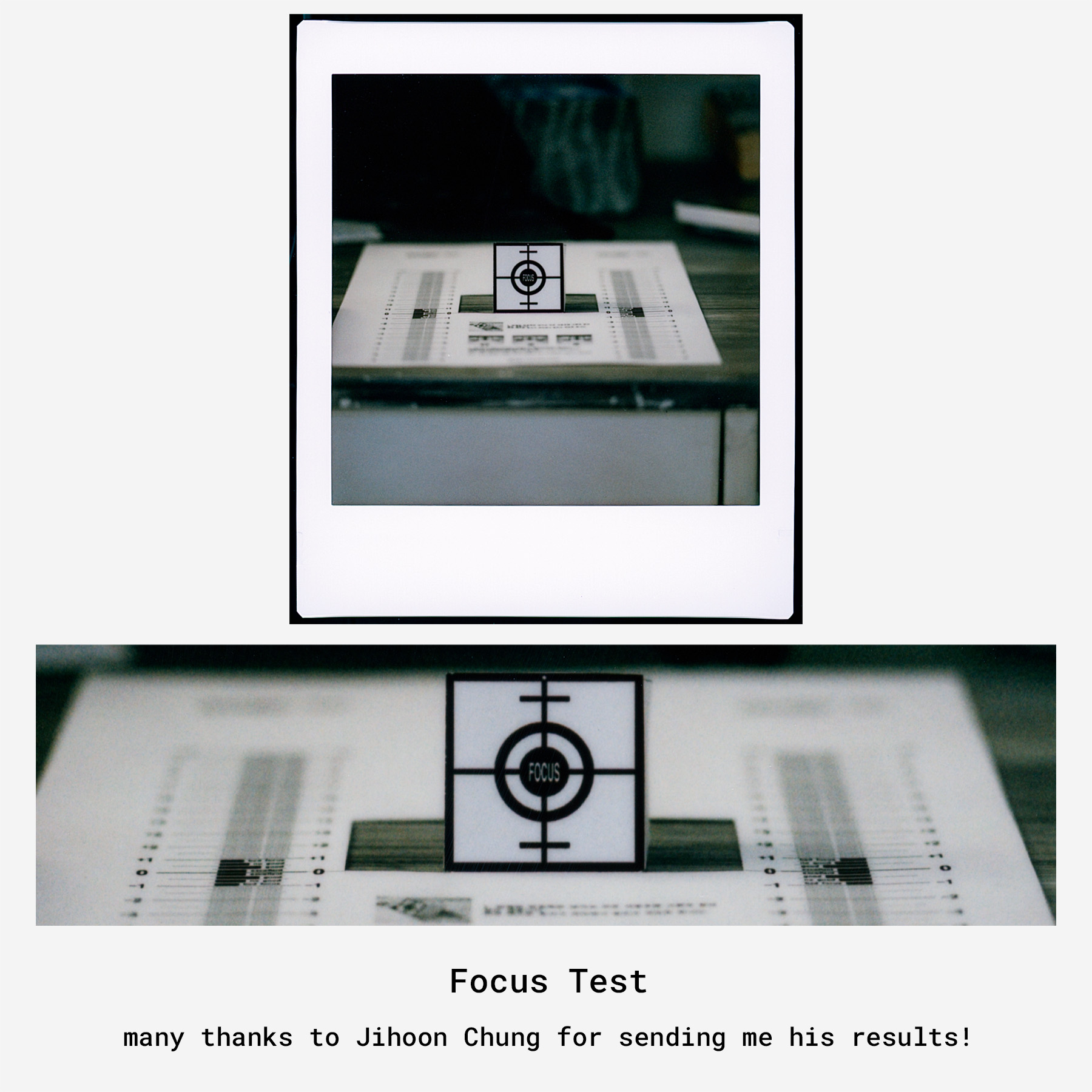 Features
No spreading issues: it's based on Fuji's SQ1 instax camera
Built-in one-way mechanism that stops the crank from rotating in the wrong direction. For more details, see this post
Made to match RZ and RB's flange focal distance: perfect focus (see this focus test by a customer, Jihoon)
Working film counter
zinstax only: activates both horizontal and vertical viewfinder masks: what you see in the viewfinder is (approx.) what you'll get*
binstax only (for now): use SQ1's original viewfinder to shoot at eye-level instead of carrying around Mamiya's chunky prism viewfinder
Shoot in horizontal or vertical position
Fully mechanical, will probably outlast your RZ if used with care. Can't say the same with RB though!
Comes with a stainless steel dark slide and built-in metal light seal that'll never wear out
Machined Aluminium dark slide holder on the film door which also prevents the film latch from opening by accident
No "hand crafted in Germany" BS or serialized gold embossed certificate with a signature
Balenciaga's Fall 22 campaign was shot with zinstax: Fall 22 Campaign
* I tweaked the face of zinstax so that it activates both horizontal and vertical viewfinder masks in the RZ67 when it's in the right position. The reason behind this is that the rear opening of the RZ67 is roughly 70mm x 70mm and it extends either the horizontal or the vertical masks to make the viewfinder 7×6 or 6×7, respectively. By activating both masks, you get a 6×6 viewfinder, which is about the same size as the image area of an instax square film (62mm x 62mm). Illuminati confirmed? No, seriously, that coincidence is awesome: what you see in the viewfinder is approximately what you will get. It's worth noting that zinstax doesn't do it any differently than other 120 or 220 backs, which means there's no harm to your RZ.
Price
1x zinstax/binstax: 350€ excl. VAT (if you're not in the EU Customs Union, there's no pesky VAT. You pay import duties instead)
Shipping
Region
Shipping
Delivery Time
Service
Tax
Germany
5€
1-2 business days
DHL Paket
Your local VAT rate
EU (EUCU countries)
15€
2-4 business days
Int'l Post
UK, Switzerland,
Norway, Iceland
17€
~1 week
Int'l Post
No Tax
USA, Canada
20€
1-2 weeks
Int'l Post — Air
40€
2-4 business days
DHL Express
Rest of the World
20€
1-2 weeks
Int'l Post — Air
45€
3-6 business days
DHL Express