I received an email from IG two months after appealing their decision to ban me out of the blue:
Hi,

We received your request to learn more about your Instagram data. The Instagram account associated with the email address you provided to us has been disabled for not following our Terms of Use:
https://help.instagram.com/581066165581870/?ref=CR

While we won't be able to reactivate your account, you can download a copy of your Instagram data here:

[link to download my data]

Please note that your file contains personal data. You should keep it secure and take precautions when storing it or sharing it with any other services.

If you have more questions, please reply to this message.

Thanks,

Privacy Operations
Instagram
I mean wow. All I did was repost stories and chat with customers, and sometimes I adore chinchillas. I posted 2 pictures in 2021 until I was abruptly banned for violating terms. What the actual duck?
After reading tons of posts on reddit complaining their account was disabled for no reason and there's no real person in IG's non-existent "customer support", you'll just have to accept the fact that your account is gone for good. Appalling.
I went ahead and download the file.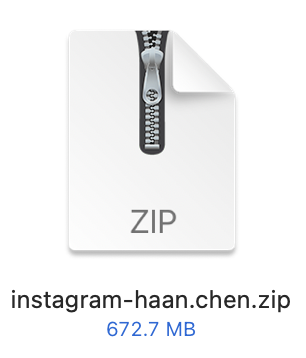 It contains all my data, including my posts, stories, messages, comments and likes from other people. It's nuts.

All stories (600+) are there. I'll slowly re-post them on this site, so keep an eye out. There are so many gems in this folder!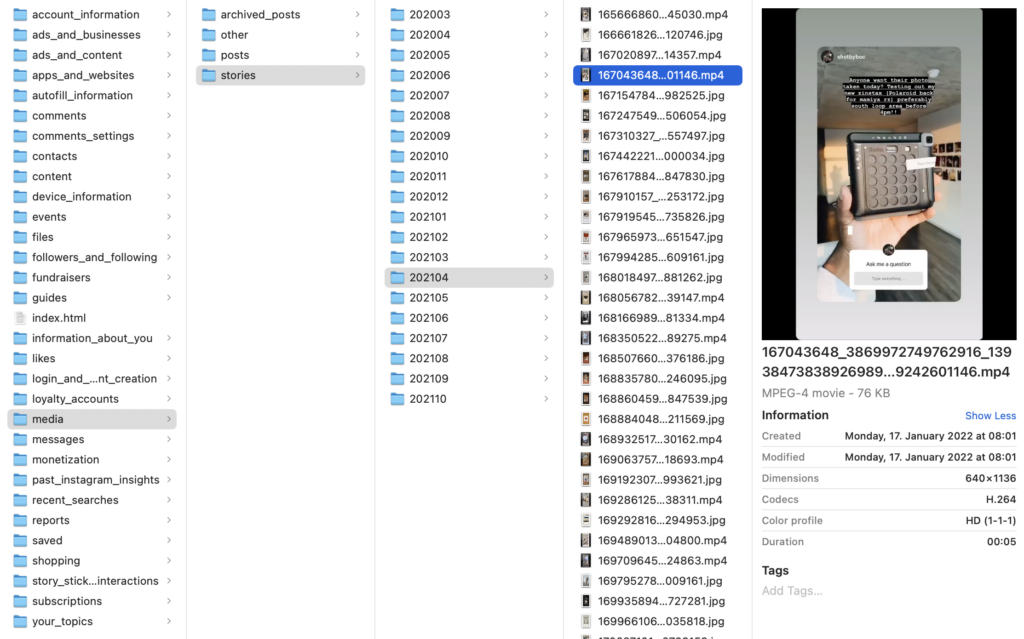 All feedback from August last year (2021). Seeing this almost makes me want to cry. Such a small but vibrant community, obliterated overnight.